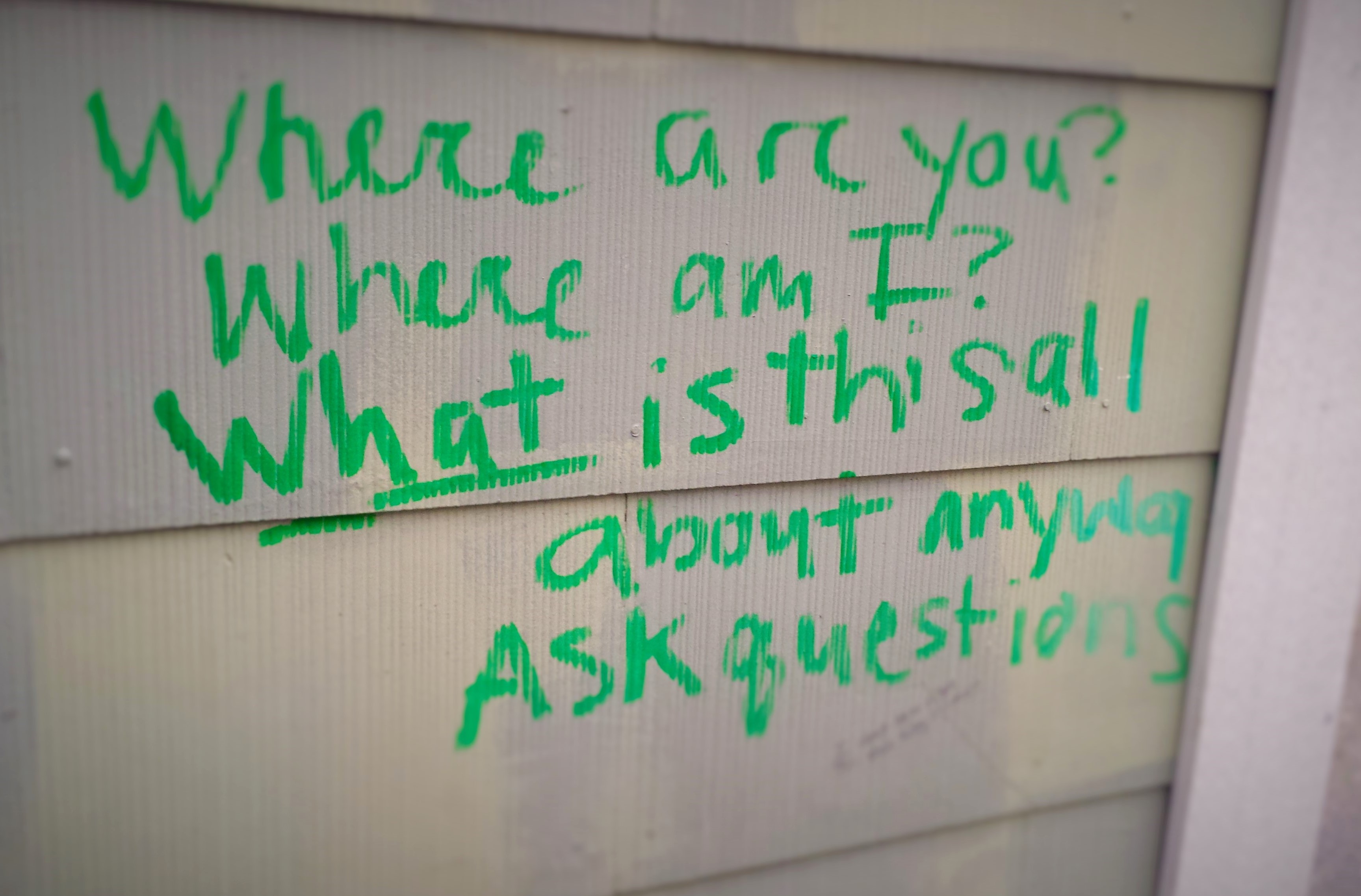 My parents advised me to attend accounting school to get a secure and predictable job. Their disappointed faces, when I enrolled in art school and followed that up with creative writing, did not stop me.
At the University Farmers Market, I've met someone who also did not stop walking his own path.
I was searching for fresh eggs and tasty greens when I heard a very familiar sound.
The rhythmical metallic sound of a manual typewriter.
Suddenly, nothing else mattered.
That beautiful "song" took me back to my teenage years, sitting in the half-shaded living room filling the still air with clickety-clack from my father's typewriter.
I eagerly walked toward the vendor of verses and read his sign:
"Poems: Your topic, your price."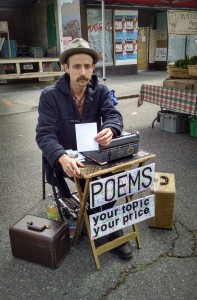 I immediately asked him to write about himself. "You are turning the table on me" he said, smirking.
Indeed! I wanted to know how much this kindred soul, knew about himself and how much he was ready to share with a stranger.
While my head was silently asking a million questions (how old is this machine, what does it mean to him and where is he getting the ribbons!??) he hatched his thoughts on a 4×5 piece of paper.

He crafted a very personal present, turning what most people would call a barren scrap into a precious tool, something that made my soul smile profoundly.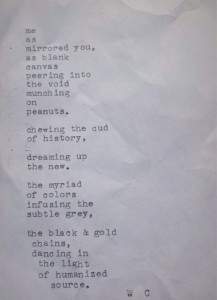 Follow William the Poet around Seattle's Markets or virtually on Instagram:
https://www.instagram.com/williamthepoet/