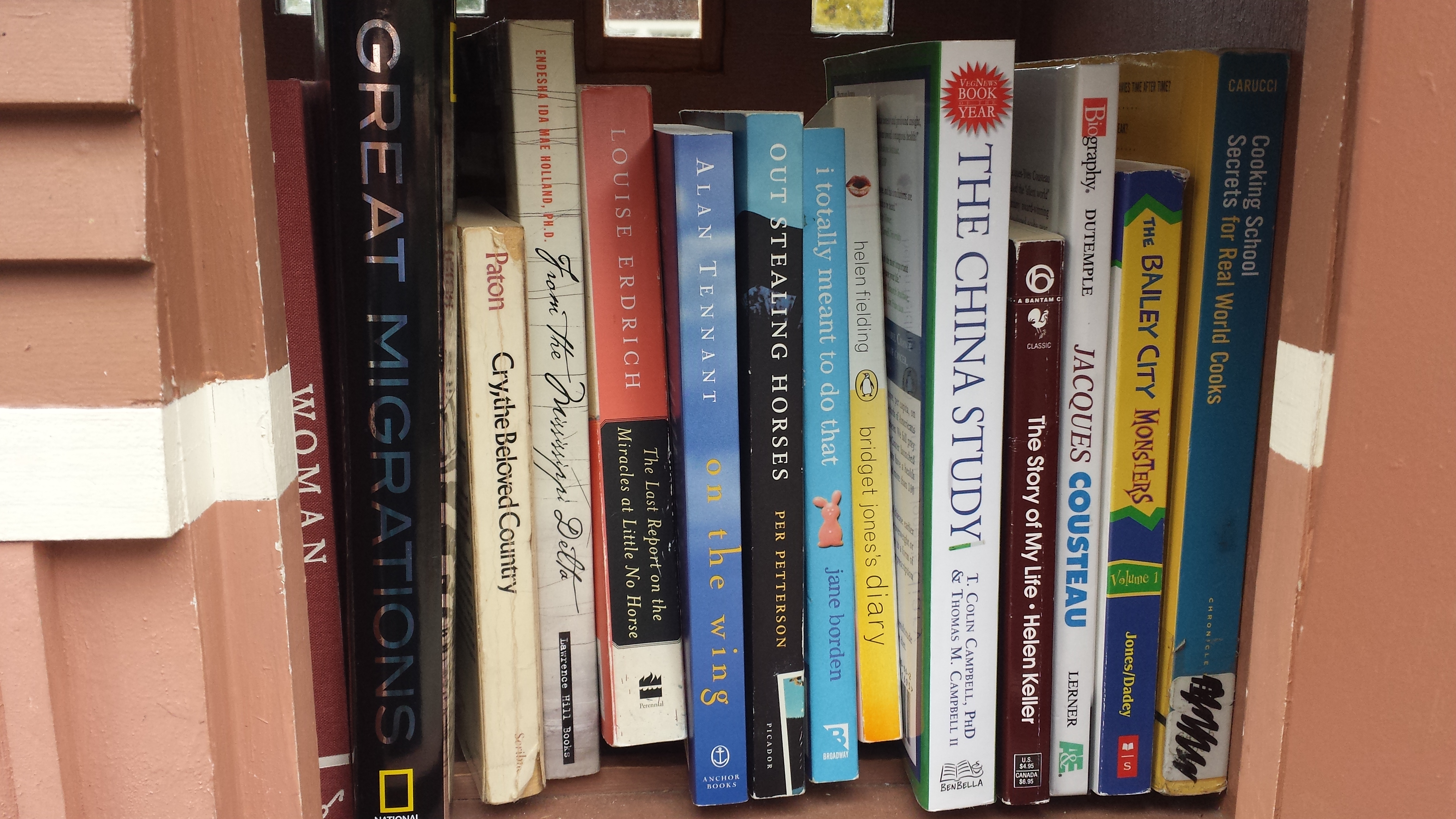 The first time I walked by one of these little houses I was instantly intrigued. Why have someone built a tiny house and put books in it? Aren't they afraid of books being stolen?
I immediately looked inside to read the titles, timidly grabbed one and put it back at once, fearing an angry person would soon yell at me for touching his property.
Then I saw the plaque: "Little Free Library. Bring a book. Take a book…or both"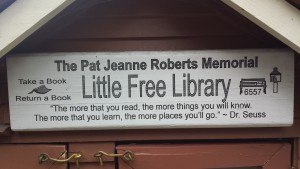 That made me smile (and it still does, eve-ry ti-me).
These 'lil libraries are based on the honor system as one never knows how many books will come back.
It started as an idea to promote literacy in small communities and rapidly became a worldwide movement. In fact, Little Free Libraries is now a nonprofit organization based in Hudson, Wisconsin.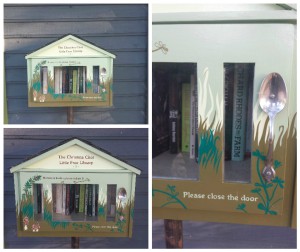 "The idea was popularized in 2009 when Todd Bol mounted a wooden container
designed to look like a school house on a post on his lawn as a tribute to his mother,
who was a book lover and school teacher"
Libraries can be registered with the Wisconsin's organization, which will assign a number to it and send the "Little Free Library" display plaque.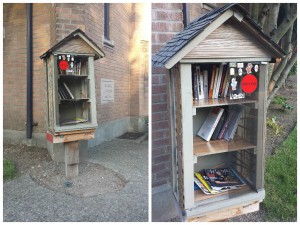 This is a simple, small, exciting idea, to me. Sharing a loved booked with your unknown neighbor, perhaps with hand written footnotes in them, is an intimate yet private way, to connect with your community.
"Libraries have been donated to rural areas that have no libraries of their own or that have been affected by disasters"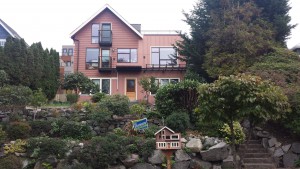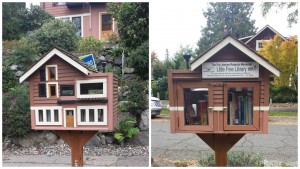 Check the location map on their website http://littlefreelibrary.org/ourmap/
Proud to see my own country has already so many registered.