I stand on a corner of Borgo degli Albizi, nose up in the air and dumbfounded, while a multitude of tourists and residents move forward heedless.
Last I was in Florence street signs were boring, meant to tell you what you can and can't do but today they were ambiguous and satirical.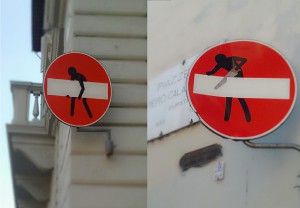 Street signs represent one-way conversation to the people and apparently Italian-based French artist Anecleto Abraham (best known as Clet) has been altering them with removable stickers trying to challenge the commanding institution.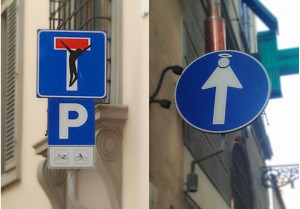 Dead End – Mandatory direction
Street art that feels more like public art, aiming to enhance the city and counterbalance the daily routine. Art that wants you to rebel against conformity and authority imposition, pushing you to re-think concepts and to create a new dialogue.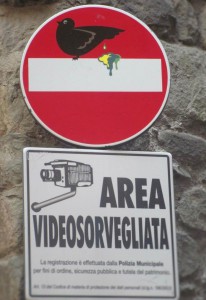 Do not enter – Surveilled area
"As a society member, one should always question why –
not just quietly accept norms and obligations imposed from above"
Punk is not dead, not even in Florence.